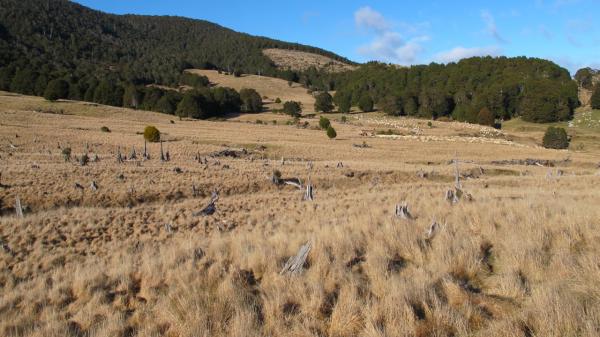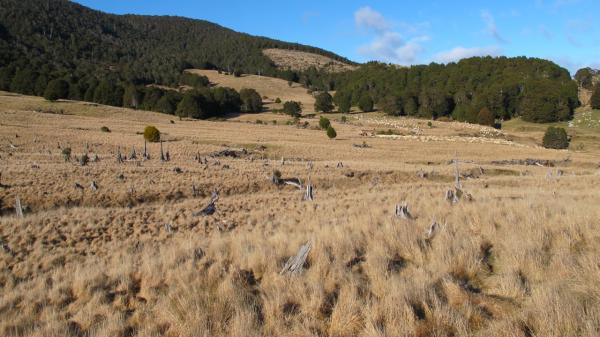 Canaan Scenic Reserve is situated adjacent to the Park but is part of the Project Janszoon area.  It is a complete contrast to the coastal region, with its rolling meadows, stands of silver beech trees and interesting rock formations.
In 1874 a well known Maori landowner from Wainui, Paramena Haereiti, sometimes locally known as Prumau, went gold prospecting with a colleague up the Wainui River.  They found a basin that contained an area of grassland, and later they 'promised' friends (members of the Manson and Packard families, who still live in the bay) that there was grazing land in the interior. It became known as 'the promised land' and after several expeditions, the Pattie brothers, Tom and Robert, eventually found it in 1877 by climbing the adjacent peak.  They presumably translated the 'promise' into the biblical namesake, 'Canaan'.
Continuing the biblical theme the Pisgah Peak (1096m), is strategically important, overlooking the Canaan basin.  In the Old Testament, Moses climbed Mt Nebo, part of the Pisgah Mountains, and viewed the promised land of Canaan. A surveyor for the New Zealand Government, W Murray, named the peak Pisgah as a similar viewing place for the Canaan of the Pikikirunga interior.