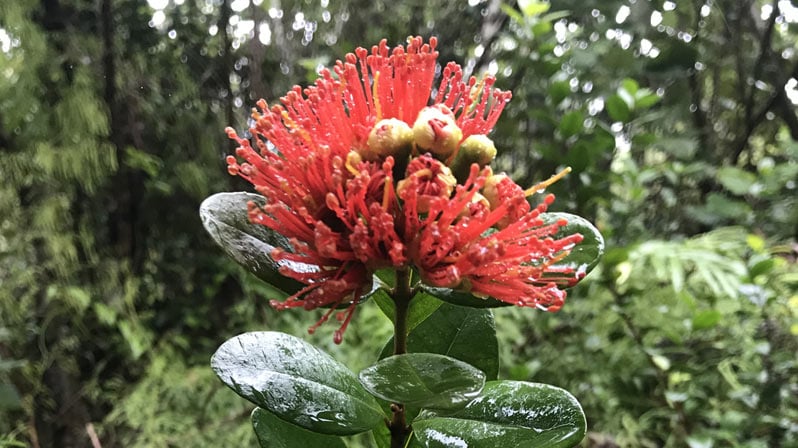 Iconic Rātā tree returning
Northern rātā, with its vivid red flowers in summer, is iconic in the northern coastal areas of the Abel Tasman.

Years of land clearance and browsing by possums has meant only an estimated 30 percent of original northern rātā remain but a planting programme started in 2016 aims to return the magnificent flowering tree to the Park.
As rātā has limited ability to regenerate naturally volunteers and contractors have planted rātā between Bark Bay and Awaroa, and further north from Gibbs Hill to Wainui.  Project Janszoon's pest control programme encourages the growth of tree ferns and rimu which, in future, will provide sites for natural rata establishment. It is thought southern rātā should return naturally in the interior of the park as possums are controlled.