The Abel Tasman National Park is now playing a major role in the survival of New Zealand's rarest duck, the pāteke / brown teal.        
21 pāteke were released on the banks of the lower Awapoto River, at Hadfield Clearing, near Awaroa on May 16.  Since 2017 Project Janszoon and the Department of Conservation have released 146 of the rare ducks and the birds are breeding in the park.
Pāteke Recovery Group captive coordinator Kevin Evans says the Abel Tasman National Park is seen as a Category A site for the birds recovery. "The Abel Tasman has ticked all the boxes so far.
It is is a huge achievement to keep the birds alive and they are breeding which is really positive. This site is an important one for the birds recovery in the wild and we plan to release up to 300 pāteke here," he says.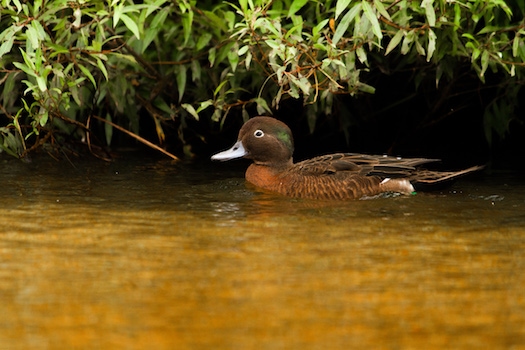 Once the most populous waterfowl on New Zealand's mainland, pāteke are now the rarest duck species, with between 2,000 to 2,500 still living in the wild.  There are only two populations in the South Island.
This year the Abel Tasman has experienced a beech mast which produces a huge amount of beech seed. Rat numbers are rising with the abundant food and a stoat surge is likely to follow. Project Janszoon ornithologist Ron Moorhouse says in response to the beech mast an aerial 1080 predator control operation will be undertaken alongside the extensive stoat trapping network.
"After such a big beech mast this summer we want to avoid the 'mother of all stoat plagues' next summer. Therefore, we need to do everything we can to protect the pāteke and other native birds" he says.
Department of Conservation senior biodiversity ranger Jim Livingstone says 20 of the newly released birds have had radio transmitters attached to them.
"We are able to monitor birds from each release using radio transmitters and this will give us the ability to evaluate the effectiveness of both our extensive stoat trapping network and aerial predator control," he says.
The manu (birds) were welcomed  to their new home by a representative of local iwi Manawhenua ki Mohua at Hadfield Clearing. Abel Tasman Youth Ambassadors and students from Motupipi Primary School were on hand to help release the pāteke.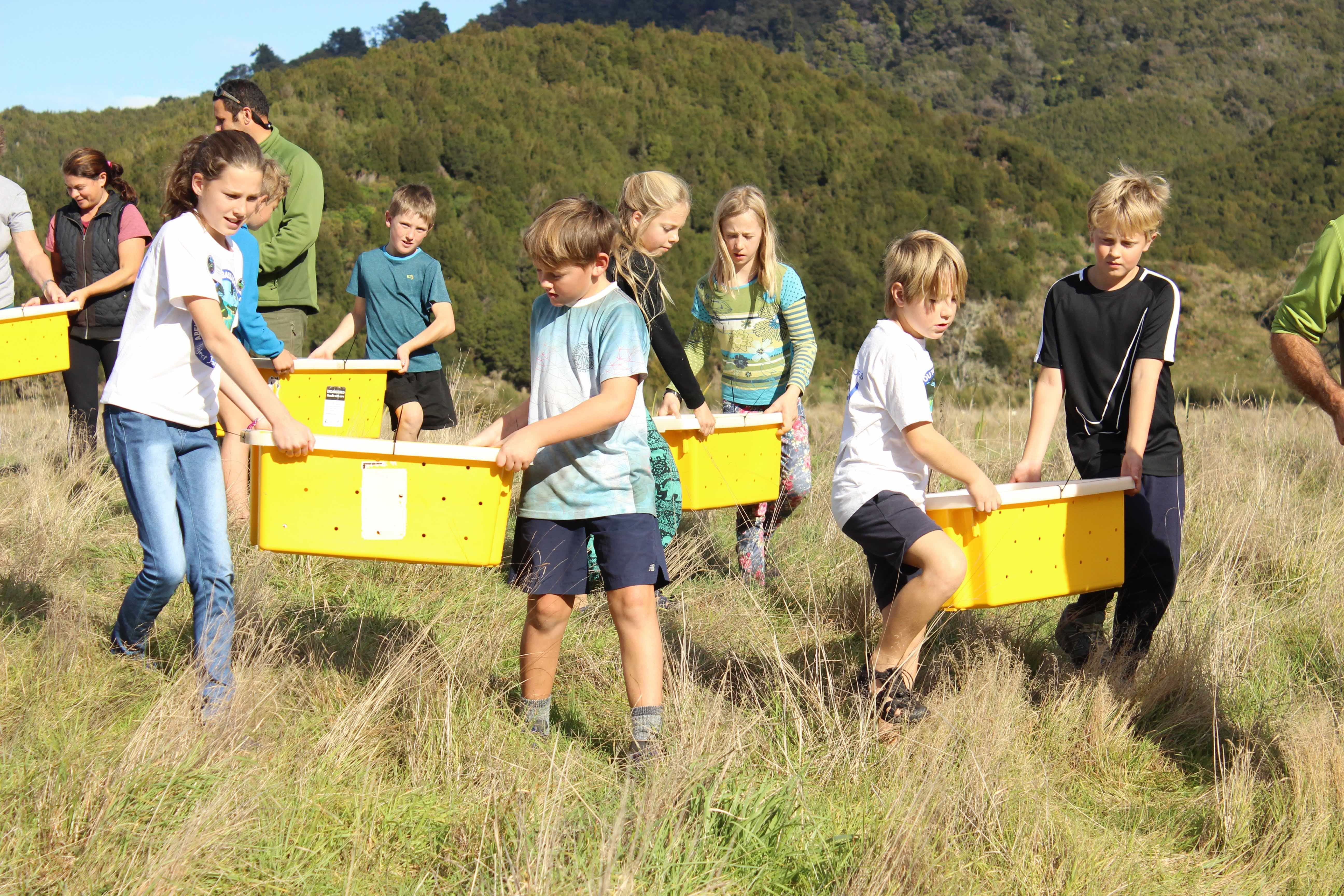 Photos Bradley Shields
The juvenile ducks were bred at 14 captive breeding facilities around New Zealand and spent time at the Isaac Conservation and Wildlife Trust facility in Christchurch for pre-release conditioning. DOC's long-term partner Air New Zealand flew the birds from Christchurch to Nelson. They were then choppered to Hadfield Clearing.