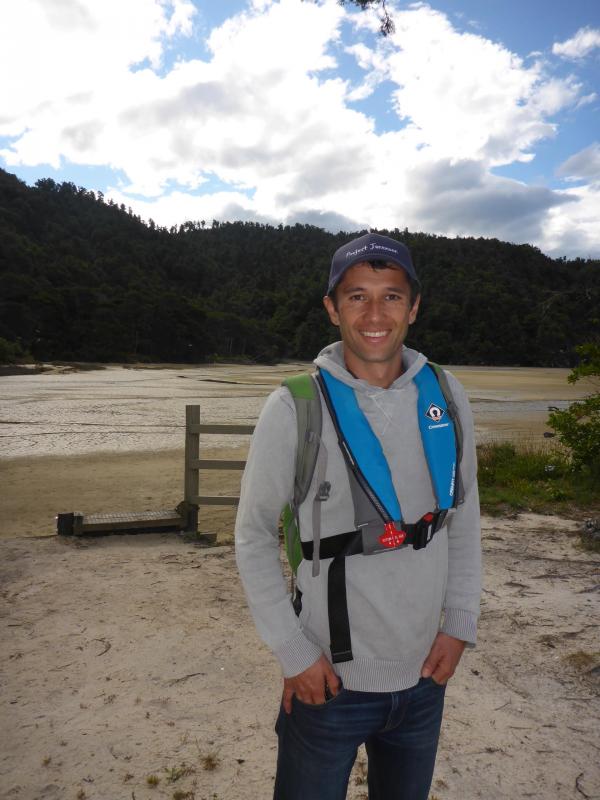 Jarrod Buchanan joined Project Janszoon as a trustee in 2017. Of Ngāti Rārua and Te Ātiawa descent he grew up in Wellington and Waikawa, but always felt a strong sense of belonging to this region, in no small part because of his love for the Abel Tasman.
This affection for the Park saw him consider studying Parks, Recreation and Tourism Management and becoming a DOC ranger, but he ended up on more of commercial pathway, completing a Bachelor of Applied Science with honours at the University of Tasmania, working in Japan, and then for Sealord Group in Nelson.
In 2011, having spent several more years overseas, Jarrod returned home as owner and manager of local accommodation and property management service, Holiday Nelson. He also became an associate director for Wakatu Incorporation and later, a trustee for Ngāti Rārua Ātiawa Iwi Trust.
He feels very strongly about ecological restoration and is pleased to finally be engaged in the important work of protecting and enhancing the Abel Tasman. Jarrod looks forward to enjoying more time in the Park with his family and getting 'hands on' with the Project Janzoon team!