Ask an evolutionary biologist what his idea of the ultimate holiday is, and if it's Professor Doug Robinson, he will say; trudging the tracks of the Abel Tasman, rain and shine, listening for the call of the kākāriki.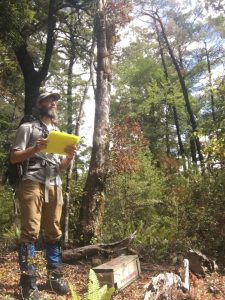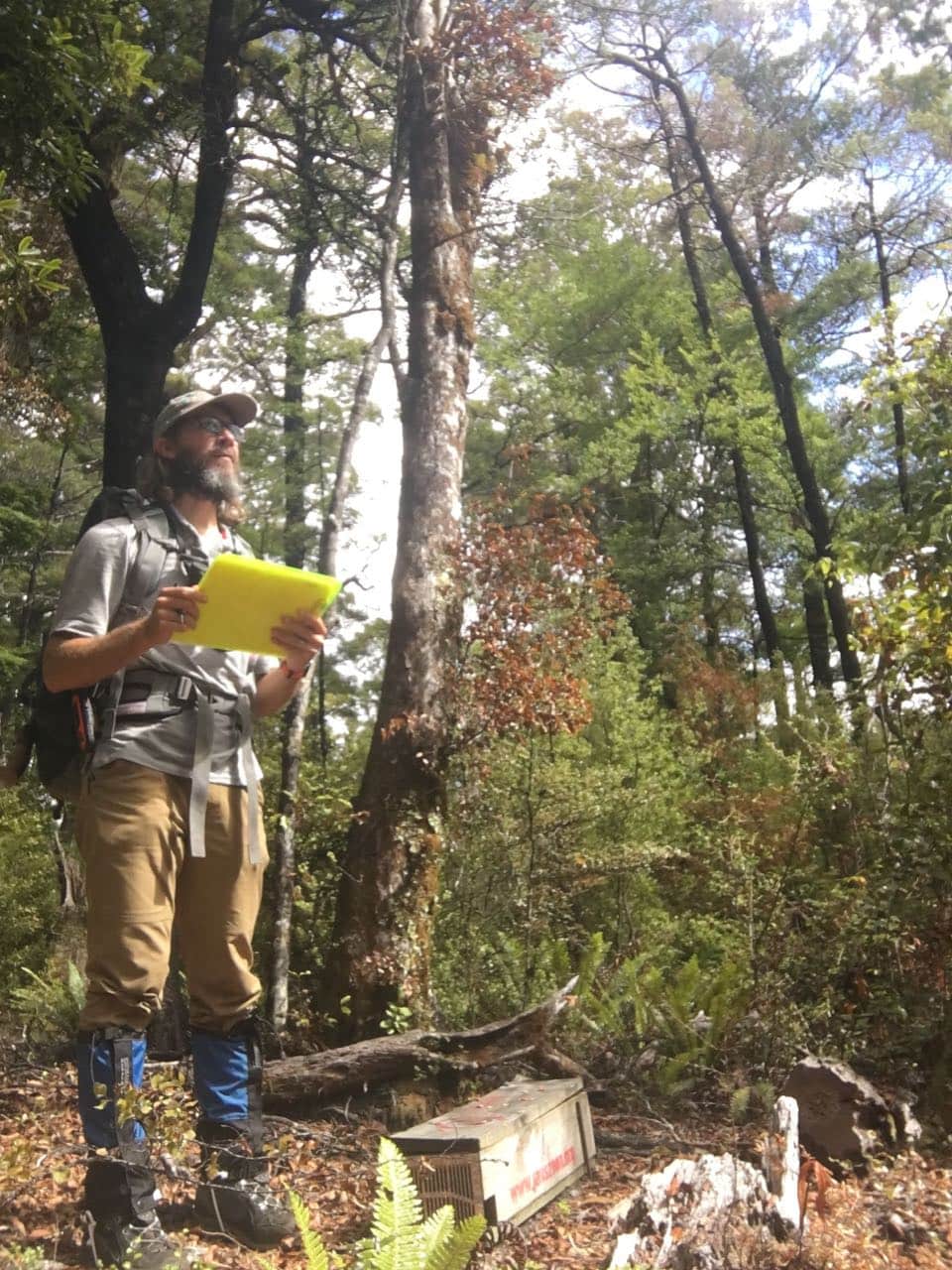 Doug is currently on sabbatical from New York's Mount St Mary College and is spending his time helping Project Janszoon discover how well kākāriki / yellow-crowned parakeets are doing in the Abel Tasman.
Kākāriki means small green parrot, and it is their small size, and the fact they spend most of their time high in the forest canopy that has made it hard to judge if they are breeding and thriving in the park.
Since 2014, Project Janszoon and DOC have released 54 kākāriki at Wainui Hut. They are a species that only breeds in a mast year in beech forest, when there is plenty of food around so, with a big beech mast still underway, this summer/autumn is a good opportunity to monitor the bird's progress.
Doug has a PhD in behavioural ecology and teaches ecology, evolution, animal behaviour, and anatomy and physiology. Over the last ten years, he has brought his students to New Zealand to study plant and animal conservation biology.
"I always wanted to spend a longer period of time in New Zealand so this work in the Abel Tasman struck me as a great opportunity as it aligned with my sabbatical," he says.
The questions that guide his research revolve around how behaviour is shaped by ecological and social environments. He did his PhD on the social behavior and dynamics of the American crow.
"The American crow is a co-operative breeder, similar to kea, rifleman and pukeko, with Mum and Dad and a couple of helpers raising the young. We tracked hatchlings until they were 3-4 months old to understand family group dynamics".
Doug says initial results showed crows have dramas just like humans. "It was like "Days of our Lives" but with crows. I witnessed arguments between neighbours, family visits where sisters would pack up the family and fly 3-4kms to visit their sibling for the day, before returning to their own home that evening," he says.
The study had a huge setback though, when 60% of the birds he was studying were wiped out by West Nile Virus in 2002. The mass mortality over the next two years forced him to change the focus of his PhD, looking at what happens when a virus wipes out the majority of a population.
Interestingly he found the surviving birds left the area. Their territory remained silent for years. "It was like the land was taboo, it wasn't until years later that birds moved back in".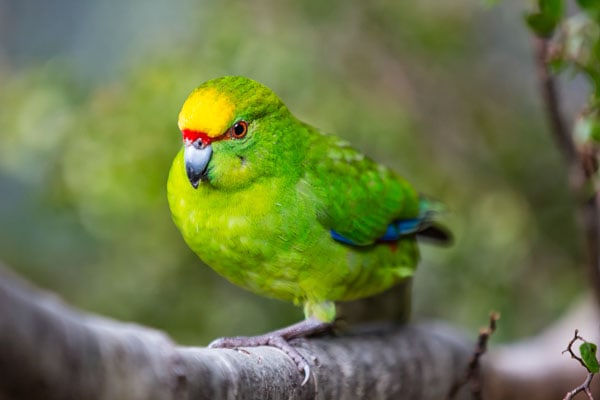 In the Abel Tasman, Doug has set about his research to find out how successful the re-introduction of kākāriki in the Abel Tasman has been: are their numbers increasing and if they are, where are the birds mainly found?
He is certainly clocking up the k's in the inland areas of the park. He began by repeating a walking survey that former Project Janszoon ornithologist Pete Gaze did for five years, following a series of tracks around the Wainui and Inland tracks and near Glennies Clearing, listening for kākāriki along the way.
With five years of data as the baseline, Doug is also using a "point count" survey method, where he walks a certain distance, listens, then moves to the next point. He will also set out remote audio recorders to record bird song.
Ultimately, he will evaluate all three techniques to determine which is the best to survey kākāriki. He says this hands-on learning is definitely a change from his last nine years which have mainly been spent in the classroom.
"For me it's a completely new way of doing research and it is so great seeing conservation in action. My goal is to ultimately publish the results."
Doug will be continuing his kākāriki research until July. He will return next January with another group of eager uni students so is excited to have the opportunity to continue to see how the Abel Tasman's kākāriki population is faring.