The A24 trapping networks in the park are proving to be so highly effective in keeping rat numbers down that the network of self re-setting traps is being doubled in 2019 to create a 'Heart of the Park' sanctuary between Watering Cove and Bark Bay.
Keeping rat numbers very low around the coast means more birds like toutouwai/robin, kākāriki and bellbirds should be safe in the coastal areas of the park.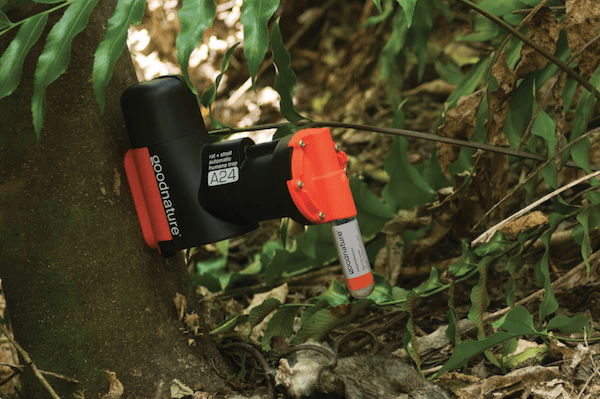 The Abel Tasman Birdsong Trust has been running a network of 325 GoodNature A24 traps at Pitt Head and Torrent Bay. Over the last three years, rat tracking in this area has been consistently low as a result of their hard work.
The Birdsong Trust has received $70 thousand from the New Zealand Lottery Grants Board and a $12,500 donation from the Moncrieff Scenic Reserve Trust to allow the network to extend to Bark Bay in the north and Watering Cove in the south, doubling the A24 numbers to 650 traps.
"We're hoping this A24 extension will reduce rat numbers significantly in this coastal area of the park. This Heart of the Park will offer an even larger safe zone for our native flora and fauna," says the Birdsong Trust's Abby Butler.
The other A24 network at Totaranui, which is funded by Air New Zealand, is also having good results in keeping rat numbers low. The Heart of the Park network is likely to be in place by August