Wildlife - Nelson Green Gecko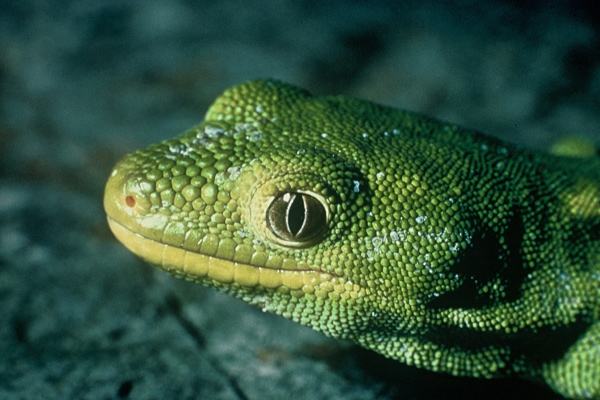 Nelson Green Gecko
The Nelson Green Gecko is one of our rarest animals. Confined to the Nelson area, this gecko is known to be present on islands in the Abel Tasman but is almost never seen.
Without near-complete predator control, these beautiful animals will struggle in the wild. Nelson Green Geckos are active during the day and feed on moths and other insects which they find in the open country under kanuka or manuka scrub.
Young geckos are born live, which is unique to New Zealand geckos! They usually come as twins, and they have really "sticky" feet which allow them to walk anywhere. Keep an ear out for the Nelson Green Gecko. They have one of the loudest "barks" in the gecko world.
Photo courtesy of Don Waddington
ASK AN EXPERT